At Audubon Care Homes, we believe in respect, integrity and kindness. This philosophy extends beyond our residents, and we strive to be a positive workplace full of opportunity and compassion. We're a small memory care facility, so when seniors join one of our residential assisted living homes, they become part of a family. The same sentiment applies to our staff members.
We're committed to keeping a high staff to resident ratio at all times to benefit both our residents and our valued caregivers. We know that the truly compassionate staff members we employ want to give residents the time, patience and level of support they deserve. It's important to us that our team feel empowered and able to do just that.
If you share our vision to provide exemplary, dignified senior care for residents in need of ADL support, we welcome your application to join our team of passionate caregivers.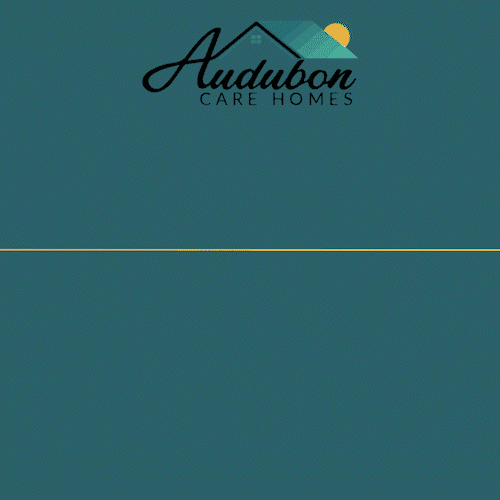 Current Job Openings
Caregiver (Days) 7am-7pm
Caregiver (Overnights) 7pm-7am
Caregiver Job Description
About You
Are you an experienced Caregiver/CNA who is passionate about providing excellent care to the senior community? If you find purpose in caring for others, and you're motivated by knowing that you are making a profound difference in the lives of others on a regular basis, keep reading. We offer you the opportunity to work in a beautiful residential home with owners who encourage employee development and advancement opportunities. If you're looking for a new opportunity where you're treated like family, we would love to meet you!
We are looking for someone to join our Direct Care team and enhance our efforts to provide unparalleled caregiving and customer service to our residents while also ensuring peace of mind for their families in knowing their loved ones are treated like family while in our care. We are looking for someone with compassion and empathy who has a positive attitude and believes in and supports our mission. Through ongoing training and skills development, you will learn to properly care for and support senior residents with special needs and become an integral part of their daily activities. Forming relationships with the residents and other staff members helps promote our family atmosphere.
This position reports directly to our House Manager who is passionate about our mission and supports our efforts to maintain a safe, fun, family environment for both our residents and staff. You will have the benefit and support of a team of colleagues with varying degrees and types of experience in the industry. Our Direct Care team is the heart and soul of the organization because we depend on their commitment and dedication to the comfort and well-being of our residents. At Audubon Care Homes, we are caregivers, we are friends, we are family.
About Us
Our mission at Audubon Care Homes is to provide the highest level of residential assisted living & memory care in the country in a safe and loving family environment where seniors can age in place, socialize, participate in engaging activities, and enjoy their golden years with all the comforts of home. We provide 24/7 care and supervision to seniors in an actual residential home in a safe neighborhood. Residents are mostly independent with limited assistance. We believe in attentive, individualized care, so our licensed homes are limited to a small number of residents, typically ten at a time.
We promote professional development and will prepare a clear path for you to earn more and get more satisfaction as an Audubon Care Homes team member. Our Caregiver Advancement Program provides the opportunity to advance your career, earn regular pay raises, take advantage of incentive programs, and be recognized and rewarded for exceptional work. In addition, we offer a great benefits package including early wage access. Our Care Team is made up of the most talented, highly trained, and compassionate caregivers who we uplift in ways that make them feel accomplished, represented, and valued.
About the Position
The compassionate, energetic, and reliable team player will:
Assist residents with daily activities such as bathing, toileting, and dressing.

Assist with mobility support such as transferring and ambulating.

Assist with meal preparation.

Perform light housekeeping such as sweeping, mopping, laundry, and washing dishes.

Provide companionship for residents.

Perform duties as assigned with a positive attitude and willingness to learn.

Provide genuine quality care and customer service by following Audubon Care Homes training, policies, and procedures

Participate in ongoing training and development programs to enhance skills and prepare for future opportunities.
The Boring Stuff
A High School Diploma or equivalent is required.

Must be at least 18 years of age.

2 Years Senior Care experience required.

Current CPA/First Aid Certification required.

Active CNA license required.

Clear Direct Service Worker Registry screening required.

Clear TB test required.

Must have reliable transportation.

This is a full-time position.

12-hour shifts (7am-7pm or 7pm-7am), rotating schedule includes every other weekend

Ability to work well in a team setting but also accomplish individual goals.
If we've captured your attention and you're excited to join a winning team, submit your resume or provide your contact information so we can follow up with you. What are you waiting for? Go for it!!