Dreyfous House in Metairie, Louisiana
Seniors at our assisted residences in Metairie live in a clean and safe environment, and enjoy a familiar and comfortable homelike setting.
Residents and their families at the Dreyfous House in Metairie can enjoy assisted senior housing and memory care in a non-institutional setting where they are free to move around because this is their home. There are large windows in every room of our Metairie assisted residence to offer natural light, and in the evening lighting is provided by overhead lighting, lamps and chandeliers which are adjustable to the resident's preferences. There is one primary front entrance and a side egress doorway which with a pull station fire-panel that sounds and has strobes for resident safety. Residents have access to a private living room for confidential conversations.
Dreyfous House is a beautiful home situated in a quiet, upscale, residential neighborhood in the heart of Metairie. Our residential assisted living and memory care home is upgraded to include numerous safety features and modern amenities in our senior housing care facility that provide our residents with security and comfort. Our assisted residences in beautiful Metairie are similar to custom-built homes and include vinyl flooring, wood millwork, window treatments, and lush landscaping.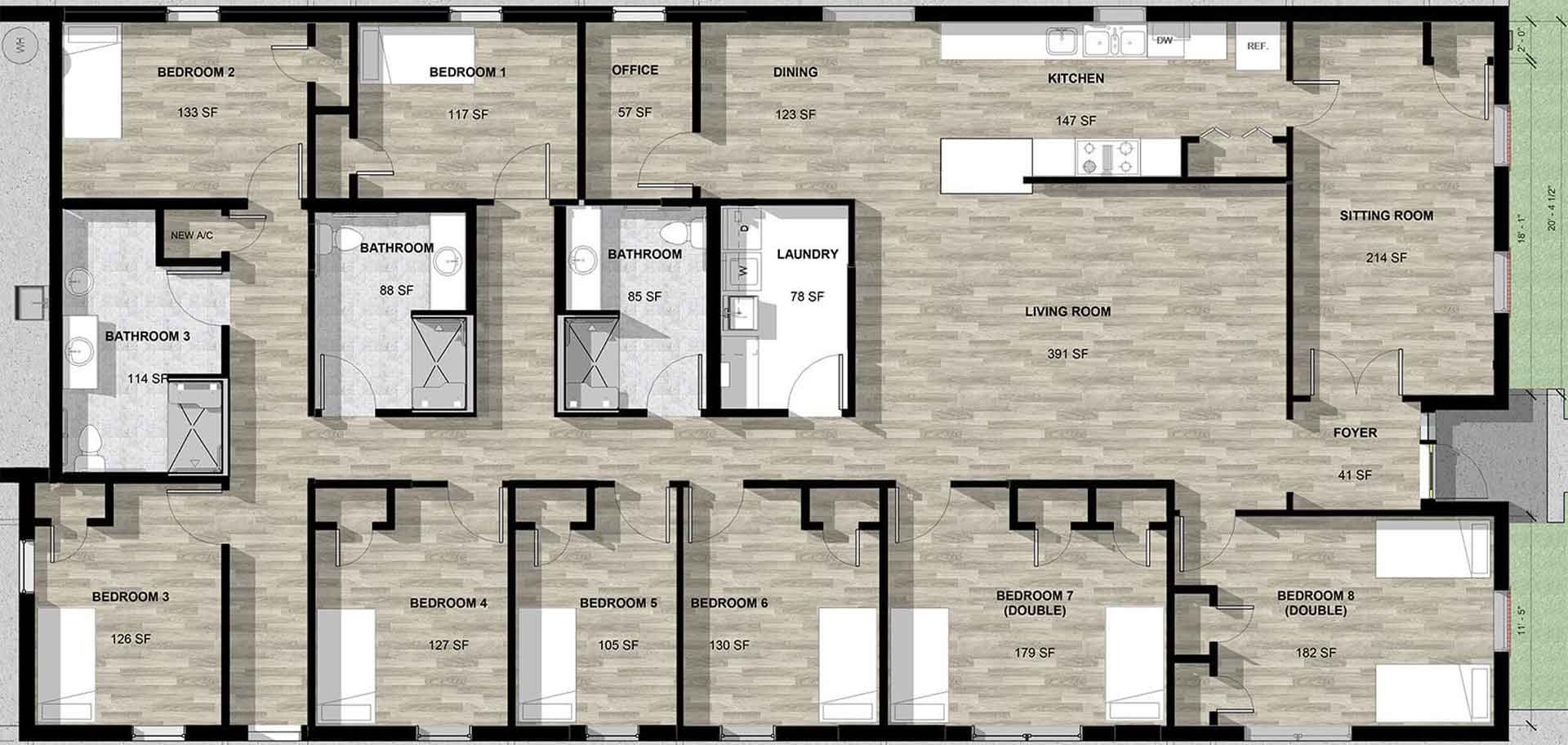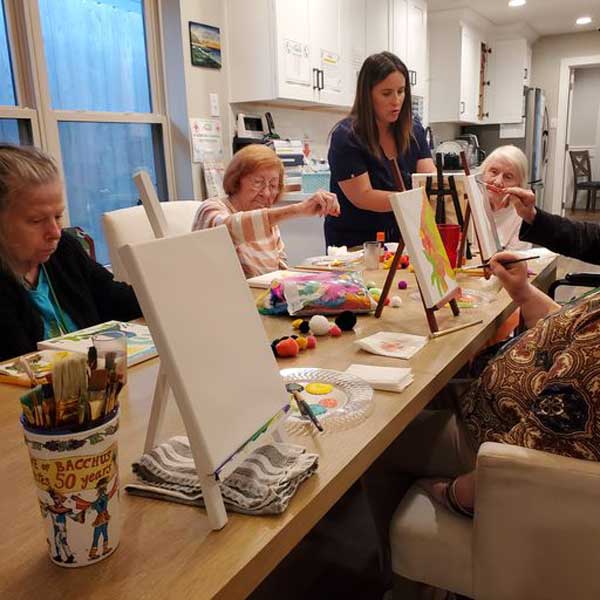 Home Comforts
With most seniors having resided in the same home for many years, moving to one of our assisted residences in Metairie can be a daunting prospect. When a senior loved one has Alzheimer's disease or another form of dementia, the change can be even more difficult. Dreyfous House was built with this in mind and is designed to feel like a private home.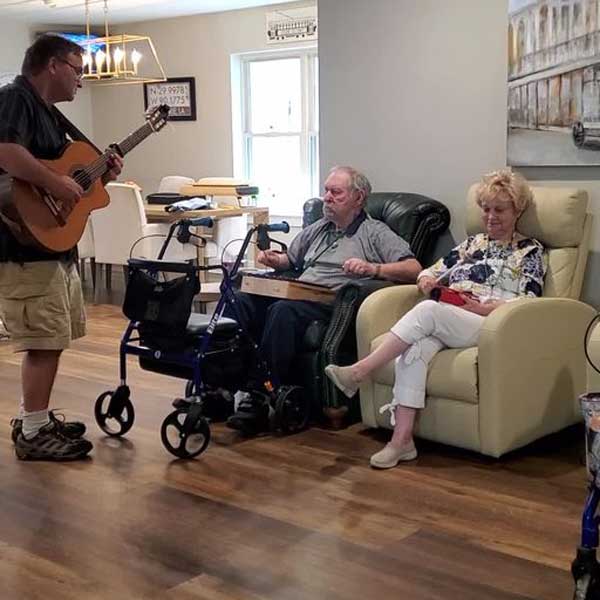 The Perfect Balance
With private bedrooms and inviting shared living spaces, Dreyfous House assisted residence in Metairie boasts an excellent balance of privacy and community. Residents are free to dine together, participate in specially designed programs, or enjoy visits with family and friends before retreating to their own private spaces.
Sample Menu From Dreyfous House
Featuring firm favorites like pancakes, hamburger steak, burritos and omelets, Dreyfous House's weekly menu is crafted by an expert dietician. Good nutrition is vital for senior health, which is why our menus always offer a range of delicious and nutritionally balanced meals and snacks for residents to choose from. Each meal is served with juice, milk, or water to help residents at our Metairie assisted senior housing facility stay hydrated throughout the day.
Audubon Care Homes® Dreyfous House offers the best senior living experience for aging loved ones in need of memory care or assisted living in Metairie. Our residential care community is a home and offers one of the highest caregiver-to-resident ratios in senior living which means you or your loved one will receive attentive quality care 24/7. Our homes are well-appointed and designed to meet the standards of safety and security residents need. The transition from home to home is made easier at Dreyfous House as residents are able to enjoy the full-time support they need without the worry of home maintenance. Additionally, residents benefit from around-the-clock professional caregivers who ensure delicious and nutritionally balanced meals are served and activities and programs are provided. Whether you need support with activities of daily living or are a family caregiver who needs help with your loved one living with dementia, call us today.