Summer Day Trips and Activities for Seniors with Dementia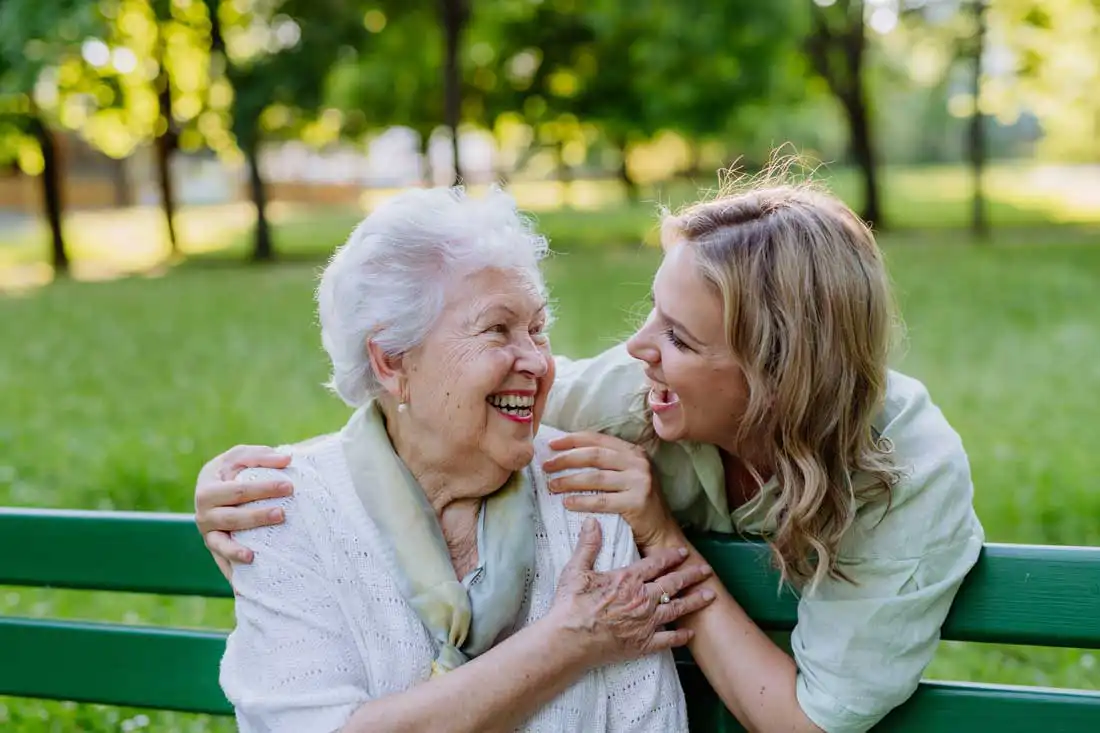 Seniors with Alzheimer's disease and other forms of dementia often face barriers preventing them from enjoying the activities and outings they once loved. But with some extra support, many seniors with cognitive impairment can enjoy day trips and engaging hobbies, whether they live in a senior care community or receive memory care at home. 
With the proper planning and preparation, outings and activities can help seniors with dementia stay mentally, cognitively, and socially stimulated throughout later life.
Planning A Day Trip
Summer brings many new opportunities for seniors to enjoy hobbies, trips, and activities. And with beautifully warm weather and blue skies, it can be a great time to create fond new memories with your loved one.
Day trips are an accessible and cost-friendly activity for seniors with memory loss and may be particularly enjoyable for those who have always loved vacations or short breaks. 
While planning a day trip may come with some challenges, the benefits for your loved one's mental, physical, and emotional well-being can be immense. 
Day Trip Ideas for Seniors with Dementia
Visit a museum or art gallery that fits their interests. 

Museums and art galleries are typically tranquil, relaxing locations. A calmer atmosphere is often beneficial for seniors with dementia, whereas loud or crowded settings may feel overwhelming or anxiety-inducing. For the best experience, check in advance when the venue is less busy.

 
Go somewhere that sparks positive memories. 

Reminiscing old memories can be highly beneficial for seniors with dementia. In fact, 'reminiscence therapy' is sometimes used to reduce depression in seniors receiving memory care. Consider arranging an outing to a destination that means something personal to your loved one, places your relative has always loved to visit, or spots they spoke fondly of from their childhood. 

Visit a zoo or aquarium.

 Animals often positively impact seniors with conditions like Alzheimer's disease. They can encourage socialization, ease anxiety, increase feelings of well-being, and may even have beneficial physiological effects like lowering blood pressure. Visiting a zoo or aquarium can be an excellent day trip for seniors who love animals but can no longer keep a pet of their own.

Grab an ice cream or have a picnic at the local park.

 Organizing a day trip needn't be overly complicated or expensive! Something as simple as driving to your loved one's local park and enjoying a cool treat in the shade may be a great way to engage them in a different environment. 

Visit the seaside and collect shells. 

Collecting shells can be a fun activity if you and your loved one live near the coast. Moreover, the shells you collect can be used in arts and crafts, which can be a relaxing activity.  
Tips for A Successful Day Trip
Organizing a day trip with a loved one with dementia can be complex, so being well-prepared is essential. In the planning stage, find out when the places you wish to visit are least crowded, and pre-book tickets to attractions to avoid waiting in line. If your loved one has limited physical mobility, check that the places you plan to visit are accessible. 
Involve them in planning as much as possible and provide supportive encouragement throughout the trip, recognizing when they may feel overwhelmed. If your relative finds outings difficult, it may help to visit quiet locations they're already familiar with.
Things to Remember:
Tickets

Prescription medications

Incontinence supplies

Snacks

ID for you and your loved one

Cell phone

Money

Sunscreen and protective clothing (e.g., sunglasses, cap)
What If Your Loved One Can't Go on A Day Trip?
There are many reasons why a senior with dementia may not be able to enjoy day trips. Perhaps they're in the advanced stages of their disease or have another health condition or disability that makes getting out more difficult.
Thankfully, additional activities can be enjoyed from the comfort and safety of home. Innovative modern technologies also mean seniors can explore more engaging activities and visit new places from the comfort of home!
At-Home Summer Activities for Seniors
Take a virtual tour.

 Many museums and galleries offer excellent virtual tours (e.g., the Natural History Museum, London, Van Gogh Museum, Amsterdam).

Ask about senior engagement programs. 

If your loved one is in residential assisted living, they may be able to access a senior engagement program offering tailored recreational, spiritual, physical, or educational content (e.g., iN2L).

Tend to summer plants and flowers.

 This can be tailored to your loved one's unique abilities. For example, they may enjoy keeping an outdoor garden if they have good physical mobility. Alternatively, tending to indoor plants on a window ledge could bring similar benefits.

Engage in birdwatching or stargazing from the comfort of their window or garden.

 Being within nature can help people of any age stay physically and mentally healthy, promoting feelings of calmness, happiness, and creativity. Finding species of birds or identifying star constellations on a warm summer's evening could help your loved one feel the benefits of being close to nature. 

Practice arts and crafts outdoors (e.g., drawing flowers, scrapbooking). 

As we've already briefly touched upon, engaging in an artistic hobby is often beneficial for seniors. Art therapy can reduce depression and anxiety while offering valuable sensory stimulation and cognitive exercise for seniors with dementia. 
When engaging in outdoor activities during the summer, always be prepared. Avoid spending too much time in direct sunlight during the day and wear appropriate clothing and sunscreen. For tailored information on sun safety, speak to your loved one's physician.
As an assisted living community offering memory care, Audubon Care Homes is committed to finding enriching activities and outings for seniors with dementia. To find out how we help residents enjoy safe summer day trips and engaging activities, give us a call or schedule a tour today!